DeeAnne Meece
Creator/Director
DeeAnne is from Dallas and is an accomplished singer and actress and has performed with many celebrities,such as Bob Hope, Dolly Parton, Larry Gatlin, B.J. Thomas, Johnny Cash, Glen Campbell, Jimmy Dean, Tommy Tune, and Sandy Duncan to name a few. She has sung national commercial jingles for General Motors, Nabisco, State Farm Insurance, Dairy Queen, Southwest Office Systems, Six Flags Entertainment Corporation and many more.
DeeAnne has played leading rolls in equity regional theatre productions and some of her favorites include: MUSIC MAN, OKLAHOMA, HELLO DOLLY, GUYS & DOLLS, THE LITTLE SHOP OF HORRORS, THE SOUND OF MUSIC and THE KING AND I.
However, DeeAnne considers her greatest accomplishments as well as greatest blessings to be her two amazing sons, David and Matthew, who have given her two sweet daughters-in-law and six precious grandchildren.
DeeAnne owns a successful Interior Design and remodeling business and continues to coach singing and do studio recording. She and her husband Michael, (who is a theatrical producer) own a very successful theatre in Savannah, Georgia.
Sammy Davenport
Musical Director
We are excited to welcome Sammy Davenport as our new Musical Director for the 2020 Spectacular Follies.
Sammy is a native of the Dallas area and has been involved in the professional music scene since he was a teenager. He started playing bass in the Dallas Summer Musical orchestra at the age of 18. At that time in his career, he split his skills between pipe organ, piano, bass, and trumpet. Between the 4 instruments, he played classical, rock, big band swing, country and every other style of music one can imagine. These early years helped form his understanding of orchestration and love for various genres of music.
Sammy has produced music scores for Apple, IBM, Motorola, Kodak, Epcot Center, Disney, Sony, Westinghouse, Coors, Sun Microsystems, Berg Productions. He is currently producing for the TV show Zola Levitt Presents and CEC Entertainment (Chuck E Cheese).
The Follies is eager to grow artistically under Sammy's expertise.
Amy Cave
Choreographer
Ms. Cave began dancing at the age of 2 ½ years.  She studied extensively under Nita Braun, former Rockette Mary Six Rupert, the incomparable Jackie Troupe Miler, Mistie Miller Porter, Nancy Goodwin, and Persis Forster.  Ms. Cave holds a degree in Arts and Performance from the University of Texas at Dallas.  She is a long-time member of Texas Association Teacher's of Dancing, Inc. where she previously served as a board member and is a Tap Examiner.  In the past 31 years of teaching Amy has also choreographed, staged, and performed in numerous industrials and both Equity and Non-Equity theatrical productions.
Ms. Cave is in demand as a performer.  Recent credits include Cats, White Christmas and Gypsy (Firehouse), Chapter Two, To Carol, with Love (RTP), Missed Connections (Proper Hijinx), and The Whale (L.I.P. Service).  Ms. Cave has also choreographed extensively for The Firehouse Theatre, Runway Theatre, L.I.P. Service, Resolute Theatre Project and local middle and high school productions.
A founding member of the tap trio SAM she has danced in local festivals and concerts including Everything on Tap.  She owns Amy's Studio of Performing Arts in North Dallas and is a founder and artistic director of the Resolute Theatre Project.
Tina Walsh
Showgirl Choreographer
Tina has truly dedicated her life to the stage, working with some of the most celebrated Broadway directors & choreographers: Hal Prince, Tommy Tune, Jerry Mitchell, Gillian Lynne, to name a few. Here are a few highlights. Tina originated the role, Donna Sheridan, in Mamma Mia! Las Vegas cast. She created two roles, Morgana/Bess Houdini, in three different spectacular productions of EFX! and EFX ALIVE! costarring opposite Michael Crawford (original cast), then Tommy Tune and followed by 80's heartthrob Rick Springfield at the MGM Grand. Tina played the role of Madame Giry, traveling to 8 countries and 11 cities with the 25th Anniversary World Tour Phantom of the Opera and Phantom: The Las Vegas Spectacular at the Venetian Hotel in Las Vegas. Tina directed: Closer Than Ever and Songs for A New World in Las Vegas. She's the inaugural recipient of the Leah & Jerome M. Fullenwider Award for the Dallas Summer Musicals HSMTA. One of 70 people featured in Jim Bickford's "Las Vegas Dreams" book. BA in Theatre and a proud alumnus and Hall a Fame recipient for the Southern Palace Theatre at Six Flag Over Texas. For the past year, Tina's enjoyed sharing her knowledge as a musical theatre instructor, private vocal coach and special guest director at Shine Performing Arts Academy in Plano. Tina's especially grateful to her many mentors, her mom and to her son, Austin. Grateful to God for all His many blessings.
Scott Guenther
Production Manager and Lighting Designer
Scott has been with Spectacular Follies for the last nine years.  His work has been seen with other local theatre companies like Uptown Players – Theatre Three – Stage West – Contemporary Theatre – Jubilee – GSM and WTT to name a few.  Scott is the resident Lighting and Media Designer for The Turtle Creek Chorale.  He started his career with The Dallas Opera and The Santa Fe Opera and soon moved on to design for dozens of Theatre, Dance and Choral companies while managing the technical needs of the Addison Theatre Centre for over 22 years.  Scott is a graduate of The University of Texas, Arlington.
Rodney Dobbs
Set Design
RODNEY DOBBS (Set Designer) has been actively involved in the Dallas Theatre scene since 1978. He co-founded the Pocket Sandwich Theatre with Joe Dickinson in 1980 and is still active there as Artistic Director and Resident Set Designer. He has done hundreds of set designs for theatres all over the metroplex and been nominated for several scenic design awards and even won a couple of them! From 1995 until 2009, he taught Technical Theatre at Greenhill School and has since also taught as an adjunct at local colleges. Like all of us, he did very little work during the Pandemic, but is happy to be back working now! Recent and coming set designs include: "9 to 5" for Garland Summer Musicals; "A Gentleman's Guide to Love and Murder" at Theatre Frisco ; "Erma Bombeck: At Wit's End" for Irving Mainstage; "London Suite" for Garage Door Theater and "Drac in the Saddle Again" at Pocket Sandwich Theatre. Rodney is very pleased to have this opportunity to work on The Spectacular Follies.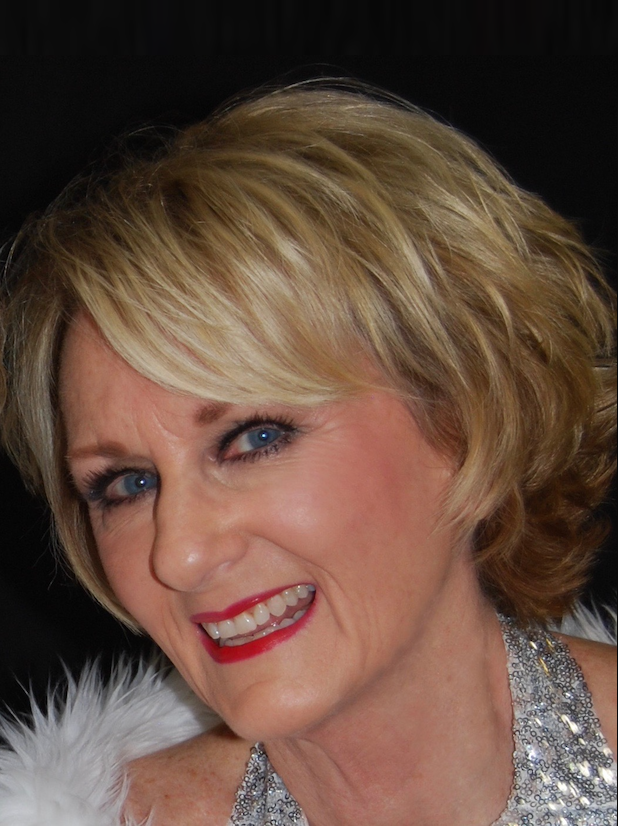 Jeri Edwards
Costume Design
Having been a member of the cast since the beginning 14 years ago, Jeri is thrilled to be selected to costume the 2021 Spectacular Follies. She is excited to be dressing the fabulous and talented people who were chosen to be in this years show. Jeri hopes you can sit back and enjoy as we "Return to the 50s"!
Alaina Galasso
Stage Manager
Alaina Galasso is a freelance stage manager and scenic artist local to Dallas! She works/has worked for various companies including Dallas Children's Theater, Lyric Stage, Zero Productions, and Tinc Productions. Currently she is a scenic artist for the installation of Meow Wolf in Grapevine, TX. You can check out Alaina's theatrical portfolio at alainagalasso.com. She would like to thank Maddie Collins for this opportunity and for introducing her to this great community!